August 4th, 2010 by
Bad Guy Joe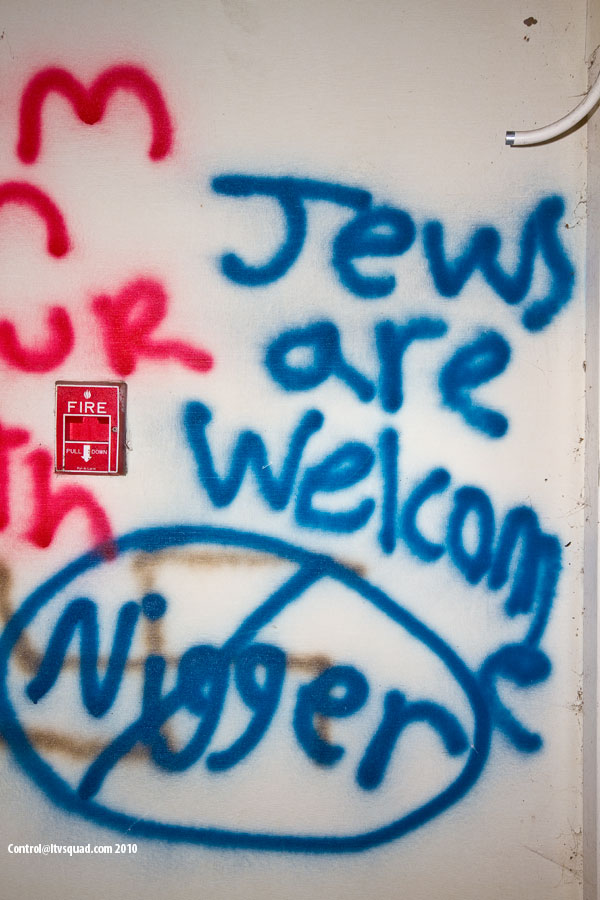 There's something about suburban graffiti that is just so... primal. 90% of these nigglets can't write. They sure do know how to race bait though. I wonder why that is?
What's wrong with Black People
? Or even
Jews
for that matter? Absolutely nothing.
It's the white man that's the devil
... or at least a Satanic Plumber...